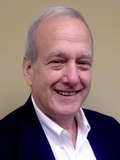 ABOUT ME
Hi. My name is Robert J. Fedder, but you can call me Bob. I have been practicing real estate for more than 30 years, and have held a Broker's license in Alabama, Tennessee, Georgia, and now South Carolina. My South Carolina license number is 85096.
Through the years, I have worked with a wide variety of buyers, sellers, and developers, so whether you are a first time home buyer, an investor, you want to down size, or oops! you need a larger home, or whatever, you will get the same level of care and professionalism I have given the hundreds of past clients and customers. Through experience and classroom study, I have become a top negotiator and problem solver. Although I am licensed to practice anywhere in the state of South Carolina, I focus on helping folks in Anderson, Oconee, Pickens, Greenville, and the northwest portion of Spartanburg counties.  However, if your interest is in some other part of the state, or elsewhere in the country, I can still help you find a qualified agent who will give you the same level of service that I offer.
In addition to real estate, I enjoy giving back to the community by volunteering with the United Way of Pickens County, the Easley Area Museum, and the city of Easley on their Planning and Zoning committee.  When the weather allows, my wife Kim and I enjoy day trips throughout the area, and if it is too cold and dreary, we will cuddle up around the fire and read a good book.  I also enjoy woodworking in my shop, different crafts, and working with my model railroad.
Please let me know if there is anything I can help you with to make your real estate experience as rewarding as possible.
LINKS